Full Body Bodyweight Workout At Home. The new year is just around the corner and it is time to make resolutions for the coming year. However, if you don't feel like running to overcrowded fitness centers, then you can use our full-body workout at home to keep yourself really fit. In this workout, you don't need anything other than your own body weight.
The whole workout consists of 6 exercises of 45 seconds each, which are then repeated over 4 rounds.
Before your workouts at home, you should get a sports mat and a small towel, which you put on the mat. You're definitely going to work up a sweat and you certainly don't want to sweat all over your new mat.
Full Body Workout Exercise 1: Skipping Knee Taps (45 seconds)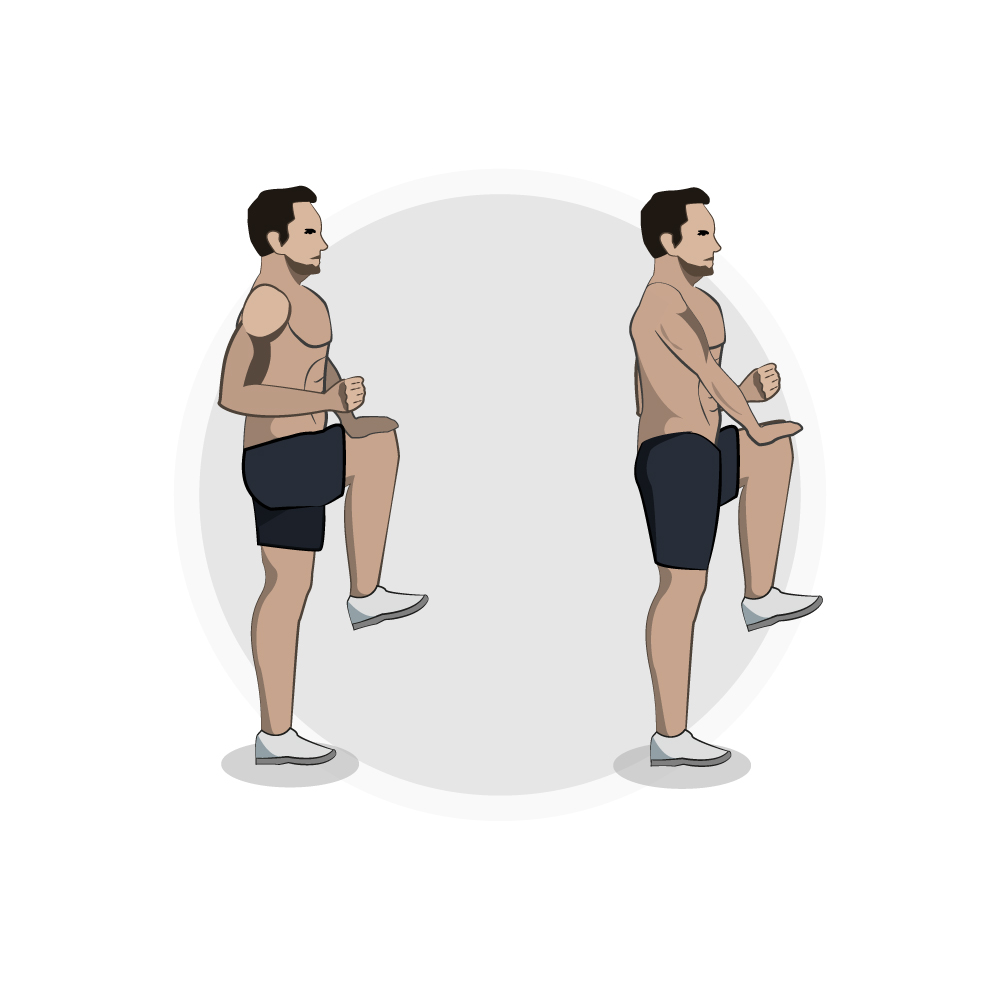 Alternately pull your knees up in a place as you run, crossing your knees and touching them with your hands. Depending on your condition, you can really step on the gas with this exercise to get your pulse going.
Exercise 2: Push up Knee Taps (45 seconds)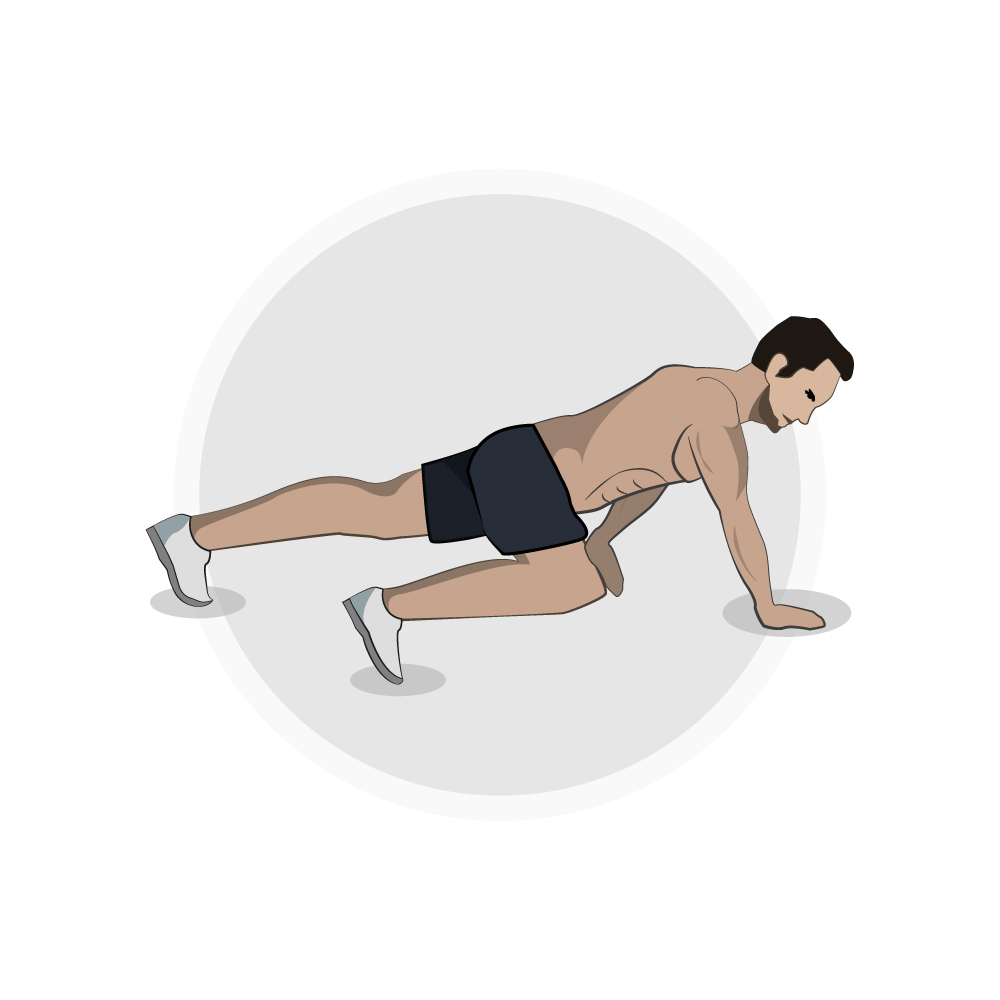 Do a push-up, then lift your left hand off the floor and touch it to your right knee, which you pull across and up. Now go back into the push-up position and repeat the exercise with your right hand and left knee.
Total Body Workout Exercise 3: Jumping Jack Squats (45 seconds)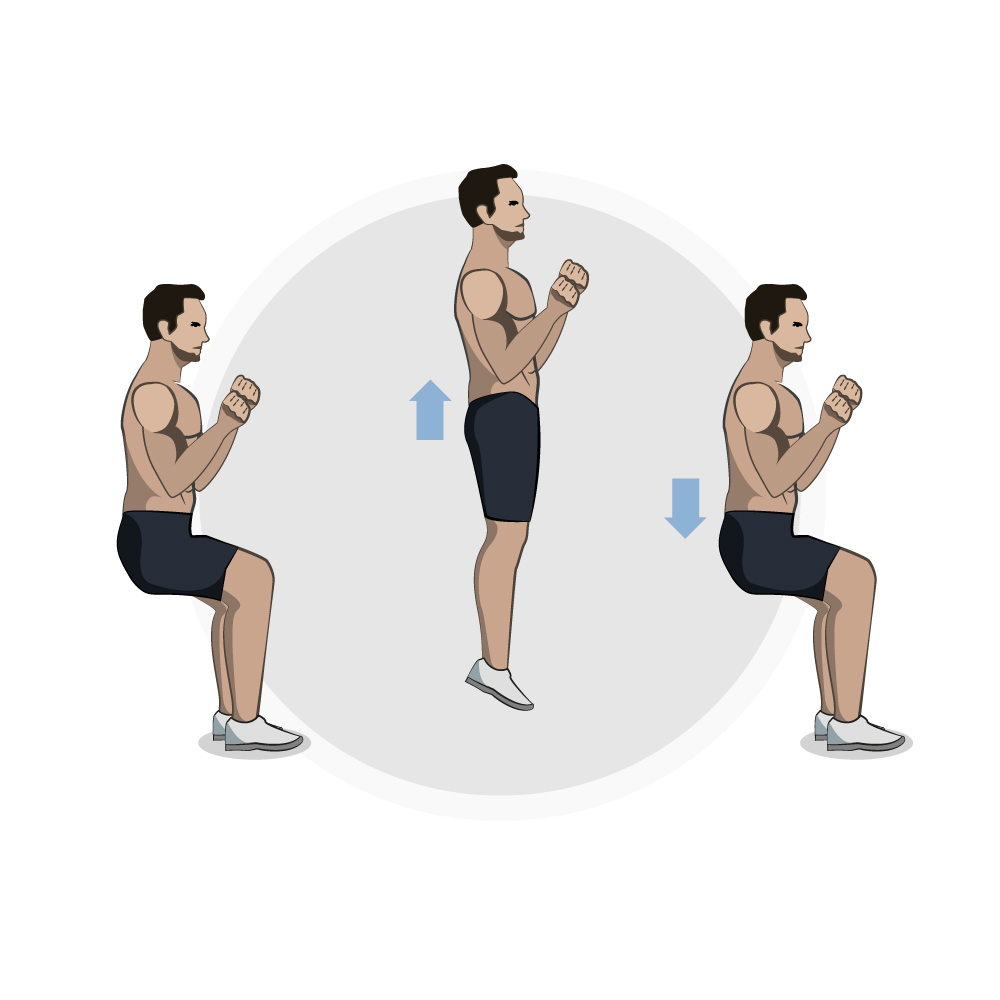 Jump into the squat and bend your knees deeply. Then you jump again and close your legs.
Exercise 4: Upper Back Flies (45 seconds)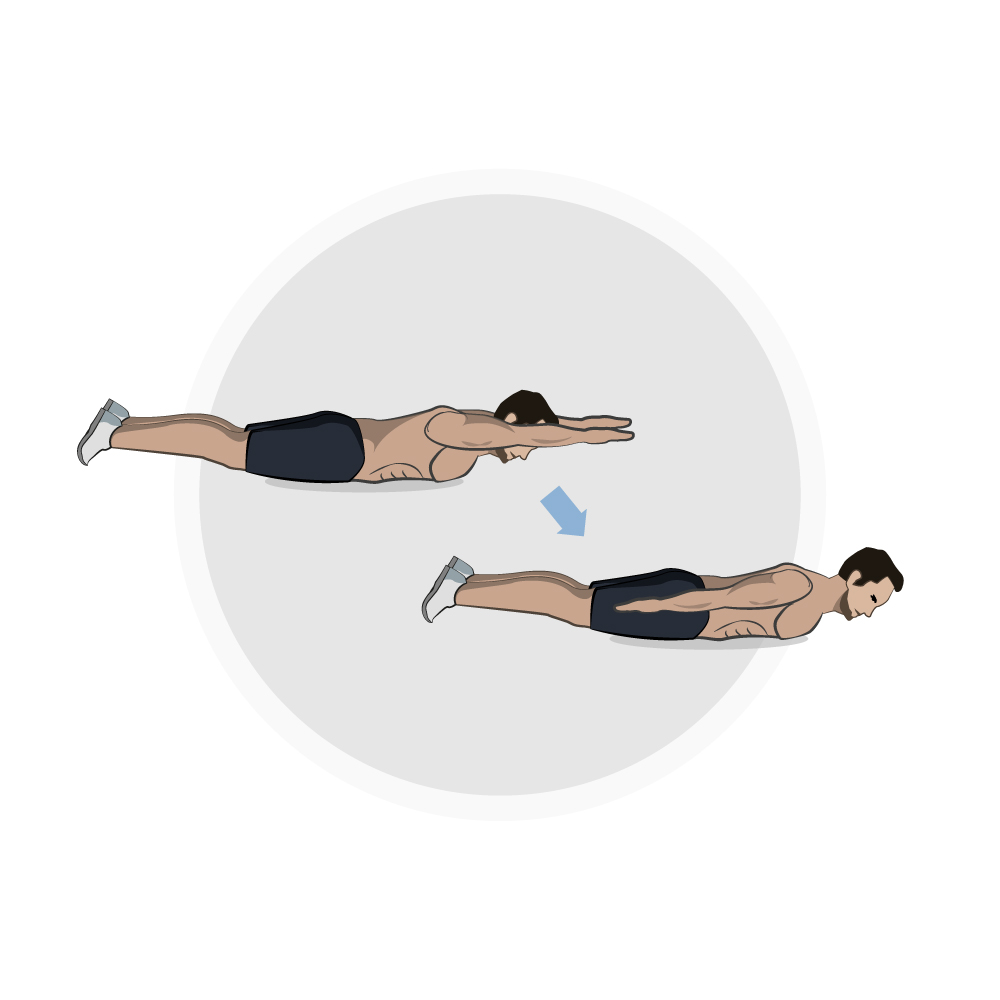 Lie on your stomach and lift your head and arms off the floor. Bring them up over your head and then parallel to the floor in a wide arc down to your legs. Your arms do not touch the floor throughout the exercise.
Full Body Workout Exercise 5: Burpee High Jumps (45 seconds)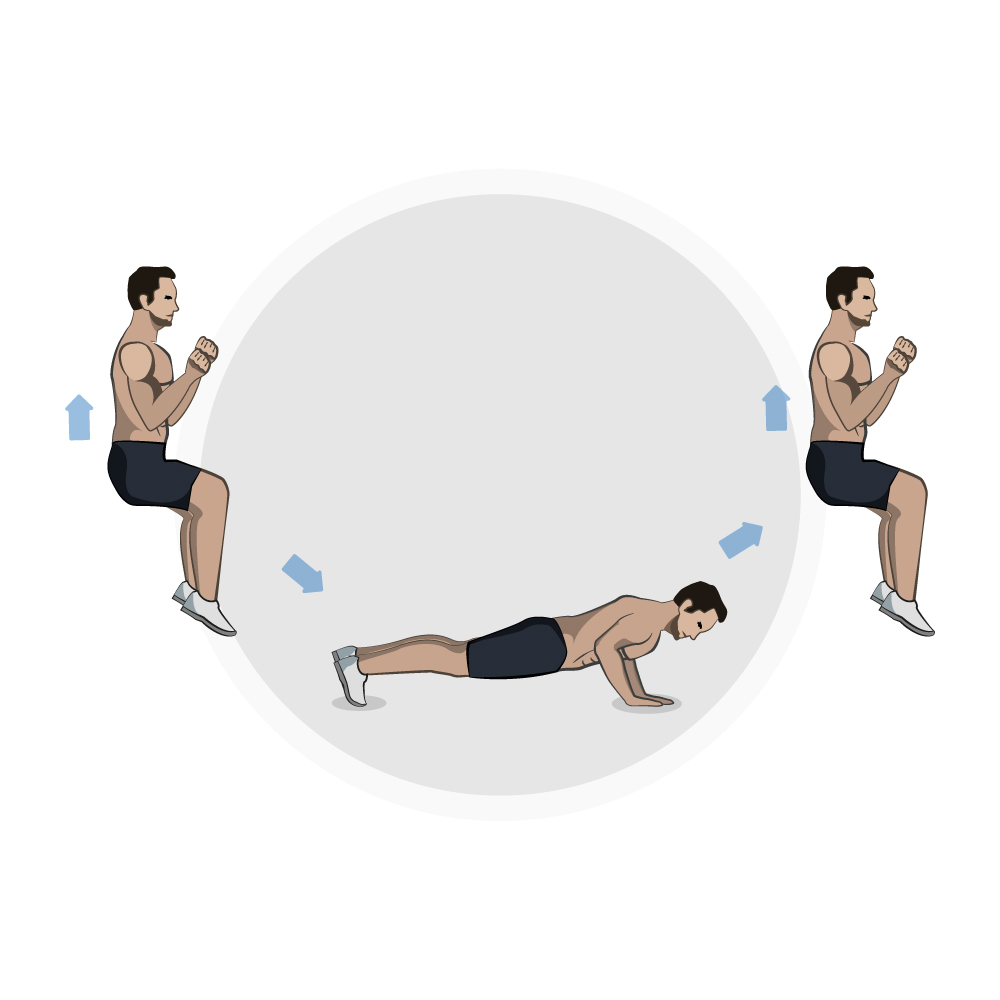 Get into the push-up to the floor, push yourself up, jump to your feet and jump up to get up. During the jump with your legs slightly apart, pull your legs up. Then you go back down into the push-up position.
Exercise 6: Plank Hip Dip (45 seconds)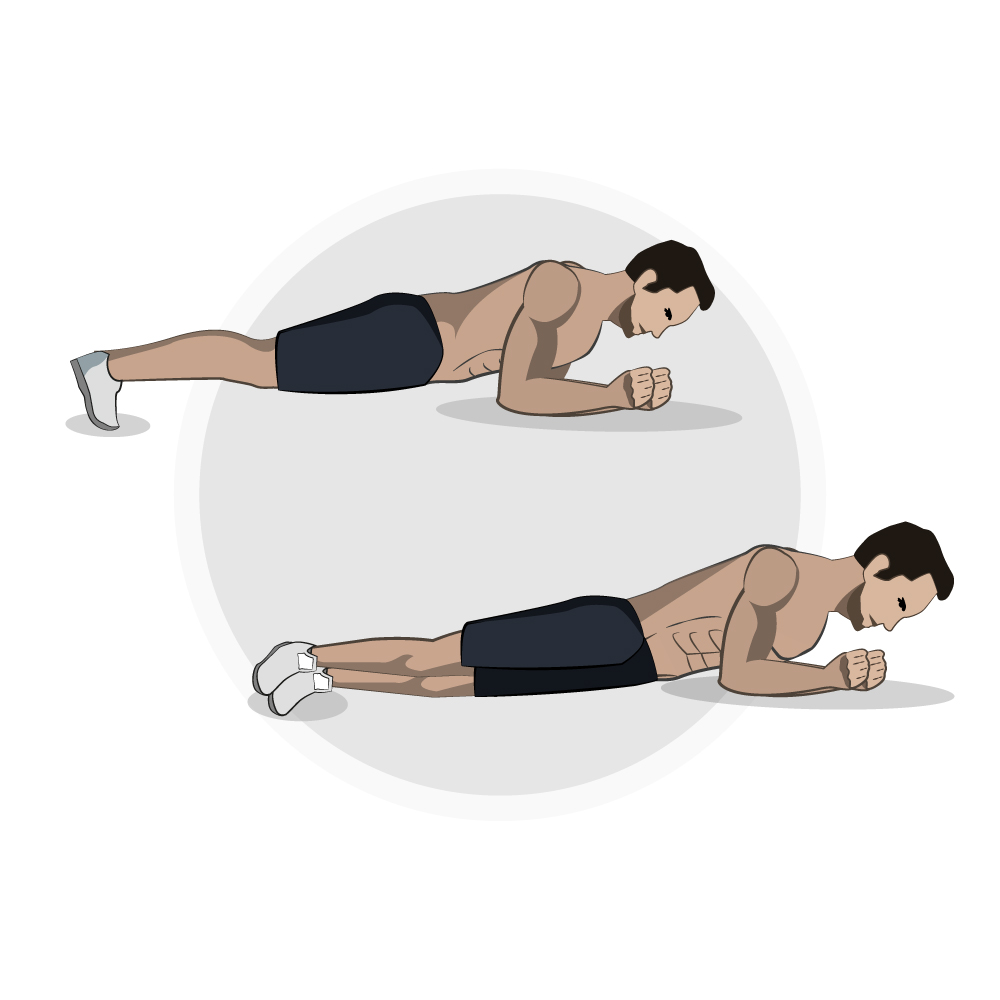 Plank by leaning on your forearms, body straight, parallel to the floor, and toes planted. Now alternately move your right and left hip towards the floor. Make sure to keep your body stretched and tense as much as possible.
After these six exercises totaling 4:30 minutes, you take a 60-second break, and then it's on to the second round.