What Does The Drink Of Choice Say About Your Personality? Your own favorite drink says more about your individual personality than pure taste preferences. In fact, conclusions can be drawn about the character based on the choice of drink.
Anyone Who Loves Juice Has Remained A Child
It is sweet, aromatic, and feels right at home in its role as a vitamin bomb: Juice is a drink that not only makes children's eyes shine for a long time. Many adults also like to treat themselves to a delicious juice every now and then. It doesn't matter whether apple, orange, or multivitamin juice is preferred: if you make juice your favorite drink, you're holding on to the child in you.
Juice lovers like to show their silly side and provide good entertainment for friends. They are always up for a joke and are all too often in a good mood themselves.
Health-Conscious Fitness Fans Prefer Smoothies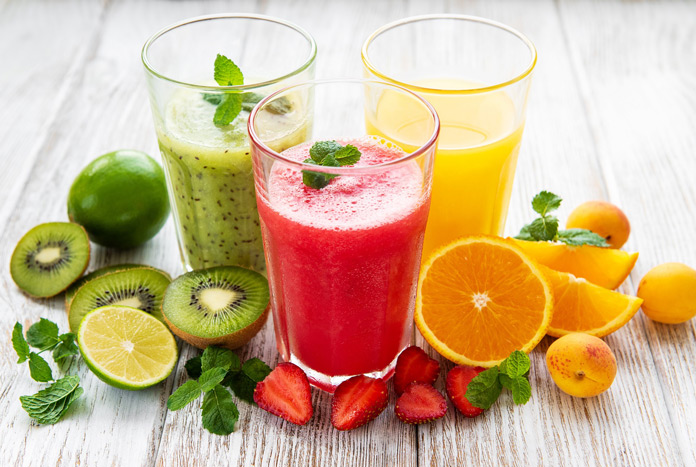 Although juice is delicious and always puts you in a good mood, it does have its downsides. Due to the usually high sugar content, it is not particularly healthy and is therefore not suitable for fitness fans. Those who are convinced that they eat healthily and also attach great importance to their fitness prefer smoothies.
The drinks made from fresh fruit and vegetables can be recreated again and again, bringing plenty of variety to the glass. It is best to prepare them fresh yourself so that vitamins and nutrients are retained. The right mixture is crucial for a good smoothie. The combination of fruits and vegetables ensures that the smoothie is more than a drink. For many fitness junkies, it replaces entire meals and can be conveniently enjoyed on the go.
Those Who Like It Sociable Like To Reach For The Mimosa
It's not exactly one of those drinks that everyone is familiar with. We're talking about mimosa. Behind him are a mixed drink made of sparkling wine and orange juice, which is particularly popular with women. Those who like to reach for the Mimosa belong more to the sociable characters. Mimosa fans love to meet up with friends and enjoy their favorite beverage over morning brunch. Last but not least, the Mimosa is drunk above all by those who like to have fun and are also a guarantee of a good mood.
Coffee Lovers Are Dreamy Individualists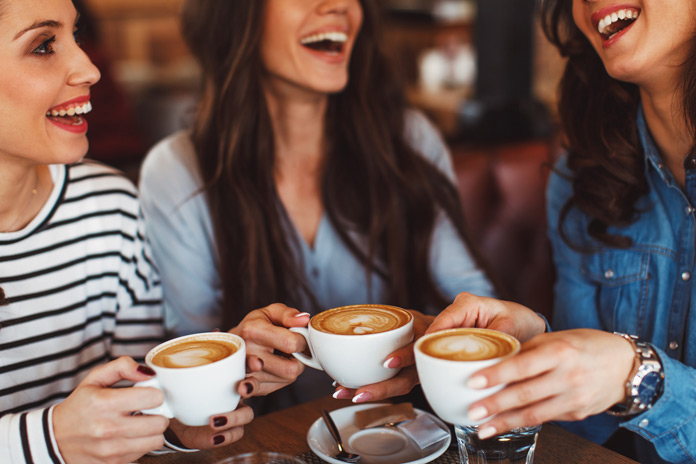 If there is a clear favorite among the numerous hot drinks, then it is coffee. Coffee lovers consciously enjoy their favorite drink and at the same time use it to simply take a break from their stressful everyday life. Compared to those who like to reach for the mimosa, the coffee fans are a lot more serious. They usually see an energy supplier in the cup of coffee.
But not all coffee is the same, so there are differences in one's own personality due to preferences. If you like it simple and classic and want to preserve your authenticity under all circumstances, you will prefer black coffee. The fans of black coffee are minimalists and also usually radiate a calm and relaxed manner.
On the other hand, espresso lovers are often people who have a lot of life experience. They, too, tend to be among those who like things uncomplicated, but for whom everyday life is often faster. At the same time, espresso lovers are conscious connoisseurs who like to take the time to relax a little.
Adventurous trendsetters who don't shy away from new creations are Frappuccino lovers. Frappuccino fans like to be open to new things and attract attention with their extroverted nature.
Lively and lively: Cappuccino lovers, on the other hand, like to take the initiative themselves. They like to exchange ideas with others and prove to be extremely creative. They are particularly loyal to their friends. However, cappuccino fans are sometimes offended, because they are advocates of honesty.
A true opposite of cappuccino lovers is those who prefer to order a decaffeinated coffee and then enjoy it with soy milk. You're not exactly one to be open with strangers. Instead, they are reserved and initially keep their distance from strangers. Incidentally, they behave in a similar way to new challenges, which they usually shy away from.
The Typical Thinker Prefers Tea
If you don't really get used to coffee, you can grab tea. Tea lovers are mostly thinkers and have calm personalities. They don't like to take the initiative too much but are primarily observers. But tea lovers are always ready for an in-depth conversation.
Tea lovers are valued by their fellow human beings as trustworthy companions. It doesn't matter whether you prefer fruit tea, classic peppermint tea, or herbal tea you have made yourself.
Chocolate Fans Are Unpunctual And Informal
Coffee and tea are not popular with everyone. Anyone who likes sweet drinks and, apart from juice, also likes to have a hot drink, is often a fan of hot chocolate. Like juice lovers, chocolate fans have kept their inner child. They don't take it too seriously when it comes to punctuality, which is mainly due to the fact that they don't like to plan. Anyone who likes to prepare hot chocolate also likes to try out completely new creations from time to time. This is how the combination of hot chocolate and red wine is appreciated.
They are a very pleasant and at the same time informal company with whom it is easy to chat. Although they can be a bit chaotic at times, they never fail to spark deep conversations.
Ambitious People Like To Reach For Water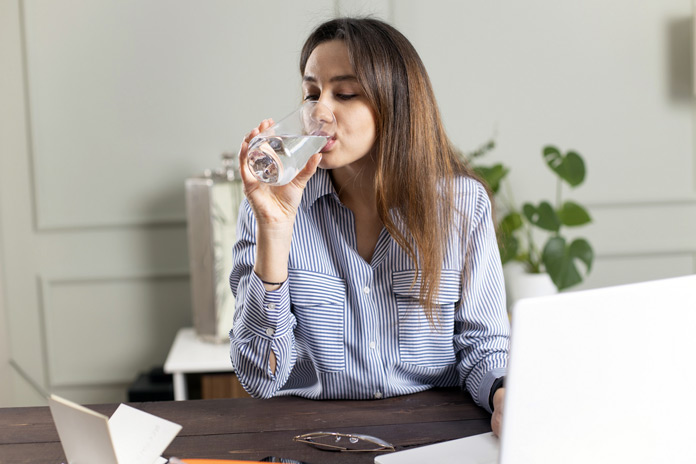 In addition to the coffee, tea, and chocolate lovers, there are those who have a preference for mineral water. Water lovers belong to ambitious personalities who, last but not least, also show a certain health awareness. They like to start their day early and prefer to drink water instead of coffee for breakfast. Last but not least, water fans tend to be frugal and down-to-earth. Anyone looking for a partner for crazy activities is not on the same wavelength as water lovers.
Beer Drinkers Are Uncomplicated And Down-to-Earth
Not only men but also many women treat themselves to a well-chilled beer every now and then. Beer lovers are primarily down-to-earth people who are also particularly uncomplicated. They love to spend time with acquaintances and friends and are therefore primarily among the sociable types. They are always ready to leave the stress of everyday life behind for a moment after work is done.
Even when dating, beer lovers like to be casual and spontaneous. You get involved in a wide variety of topics and are always open to new ideas. In a committed relationship, they ensure that the balance is maintained over time.
Wine Drinkers Are Sensitive Thinkers With An Endearing Personality
Men and women who don't like beer like to bet on wine. Wine drinkers are often considered to be sensitive thinkers and have endearing personalities. They are all too happy to show off their charming side and are valued for their courteous behavior.
Wine drinkers like to exchange ideas with their fellow human beings over a glass. They often ask profound questions and are open to them. They don't shy away from conversations about the meaning of life. We are also happy to taste new wines together in around. The respective preferences, whether mild or rather strong, can often be derived from the general sense of taste. Wines with a strong character are popular with anyone who also prefers strong flavors to fruit or cheese.
Gin And Tonic Connoisseurs Are Extremely Goal-Oriented
In addition to wine and beer, the gin and tonic, in particular, has many fans. It is one of the harsh and strong long drinks, but it is also one of the classics. People who like to drink gin and tonic are particularly goal-oriented and do not shy away from challenges. They accept them with conviction and, above all, see them as an opportunity to develop further. In conversations with others, they do not shy away from questions.
They want to know who is sitting across from them and will do anything to find out. Last but not least, they are extremely open. So they don't hold back their opinions and expect the same from those who sit across from them.